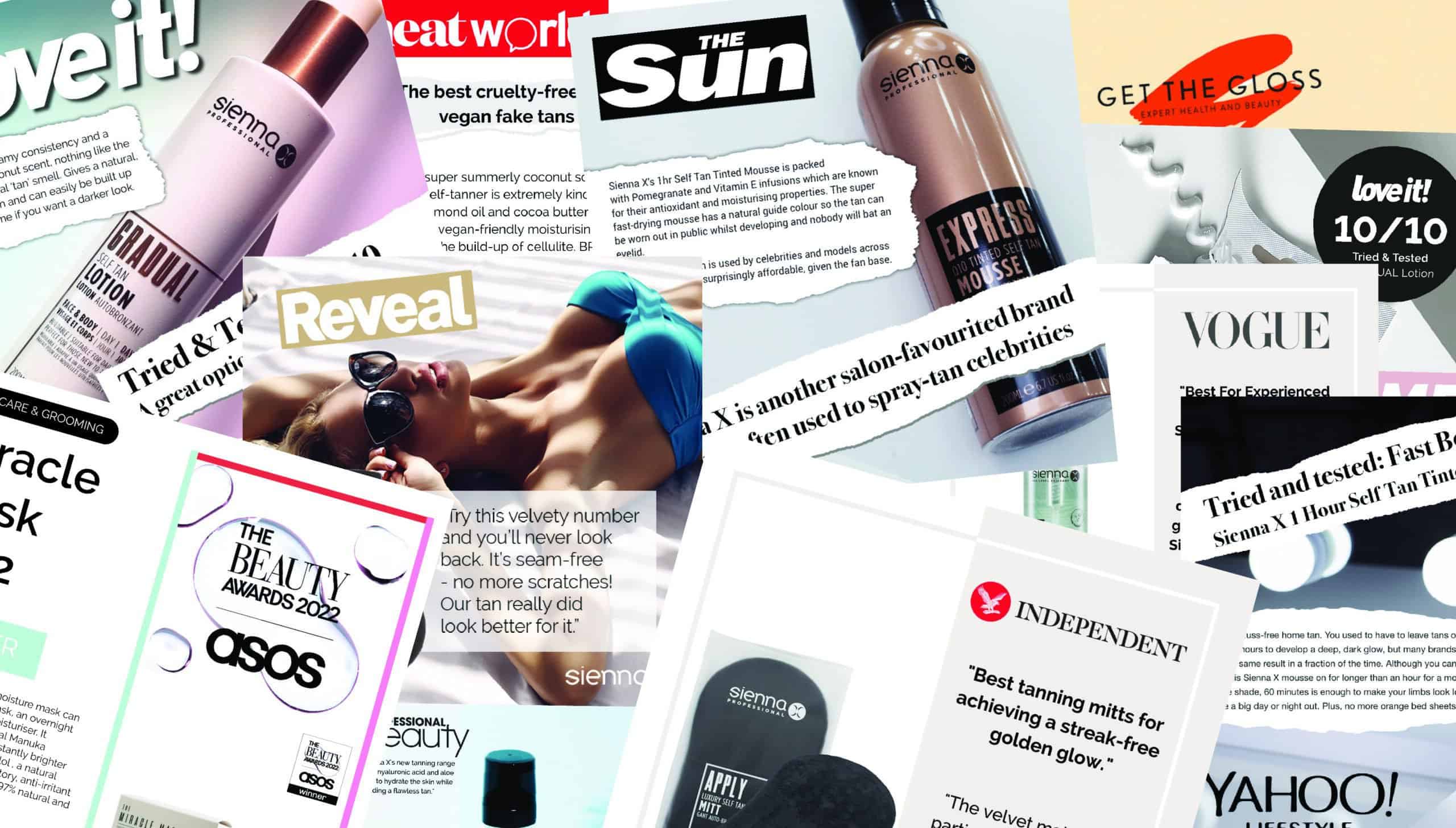 Welcome to Sienna X's In the Press page! We are featured in numerous magazines, showcasing our innovative and effective beauty products. Sienna X takes great pride in our press coverage so it is truly an honor to have the recognition of these prestigious publications.
Retail Coverage
Sienna X has received recognition from top beauty and lifestyle magazines, such as Vogue and The Independent. Our self-tanning and beauty products have been highly praised and loved by both beauty editors and customers.
Guild News
Sienna X's commitment to providing top-quality beauty solutions and professional expertise shines through in its frequent appearances in the Guild News - the must-read magazine for beauty therapists. From product launches to industry insights and expert advice, the magazine showcases Sienna X's dedication to innovation and exceptional training. This dedication has been rewarded with Guild Awards, making us a proud leader in the beauty industry. Discover for yourself how Sienna X has made its mark in the Guild News.
---
asos Beauty Awards 2022
We are thrilled to announce our recent success at the highly-acclaimed ASOS Beauty Awards 2022. Our team had the opportunity to showcase two of our best-selling products, The Miracle Mask and Retinol Serum. Both of which were selected as winners in their respective categories.
This recognition is a testament to our ongoing commitment to developing exceptional skincare products that deliver real results. We are grateful to the ASOS Beauty Awards organizers and judges for this esteemed recognition, and we look forward to continuing to push the boundaries of skincare innovation at Sienna X.
---
Our Feature on The One Show
Sienna X also featured on The One Show. One of our trainers, Sally Fern, talked about her fun experiencing spray tanning the dancers on Strictly Come Dancing! Our founder, Nicola Matthews, also made a captivating appearance where she shared her expertise on tanning and the story behind the invention of the spray tan booth.
---